Digital Security
Cybersecurity Awareness Month draws to a close and Halloween is just around the corner, so here is a bunch of spine-tingling figures about some very real tricks and threats lurking online
30 Oct 2023
 • 
,
4 min. read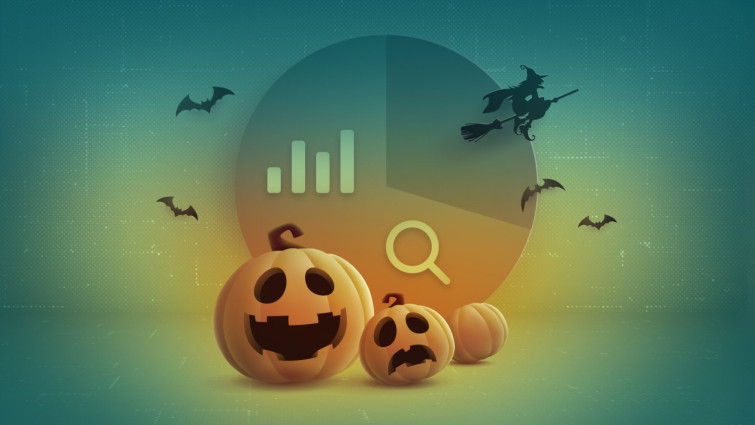 October is Cybersecurity Awareness Month (CSAM) in the US and Canada and European Cybersecurity Month (ECMS) on the other side of the pond. These campaigns represent a great opportunity to share best practice and improve awareness of all things cybersecurity among businesses and consumers alike.
But October is also the scariest month of the year. So with Halloween just around the corner, it seemed like a good idea to combine the two events, and share 20 top facts and figures to scare the wits out of anyone who values their security. Why 20? Because 2023 marks two decades of CSAM.
This year's CSAM has a very simple four-pronged message for improving your security:
Use strong passwords and a password manager
Turn on multi-factor authentication (MFA)
Recognize and report phishing
Update your software
Our top 20 spooky security facts that will haunt you
With the above in mind, here are 20 terrifying security facts to keep those tips top of mind:
Remember: good cybersecurity is for all year round, not just for Halloween. So update your software when prompted, choose strong and unique passwords or passphrases and store them in a password manager, switch on MFA on all accounts that offer it, and get familiar with tell-tale phishing tactics. Stay safe.
This video will also help put you on the right track to better password security: