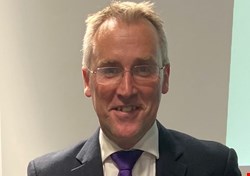 Infosecurity is excited to announce two leading industry figures headlining the upcoming Infosecurity Magazine Spring Online Summit, taking place on March 22 and 23 2022.
Day one (EMEA) of the event will see a headline keynote from the National Cyber Security Centre (NCSC)'s founding CEO Ciaran Martin, currently Professor of Practice at the Blavatnik School of Government, University of Oxford. With a 23-year career in the UK's civil service behind him, the last six of which saw him lead the NCSC, Martin is well versed in the topic of cyber-warfare. In his Online Summit address, he will examine the cyber-dimension of the current Ukraine-Russia conflict and consider potential unintentional impacts to Western networks as a result. These include disruption, disinformation and operations against military targets for intelligence.
Martin will also weigh up the likelihood of cyber escalation by Russia in the West and any potential retaliation.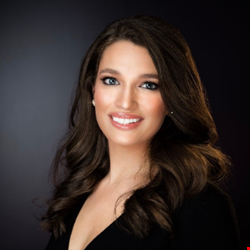 Attendees for day two (North America) of the Online Summit will be treated to a keynote presentation from Privacy & Cybersecurity Attorney Leeza Garber. Garber is a well-known commentator on information privacy issues, regularly appearing as a featured expert on major televised media outlets including Fox News Channel, Fox Business Network and The National Desk.
Her Online Summit talk will delve into one of the biggest problems in cybersecurity today: solving the cyber skills crisis. Amid surging cyber-threats and a growing attack surface, Garber will argue for a new approach to cybersecurity recruitment that enables organizations to fill the talent shortfall quickly and effectively. This includes focusing on soft skills, such as teamwork and problem solving, and looking to new candidate pools and diverse backgrounds.
Alongside the keynote addresses from Martin and Garber, the two-day event will provide panel discussions and presentations on a wide range of topics, including:
Global Threat Brief 2022: The Most Dangerous Attack Techniques
Securing the Supply Chain: You Are Only as Secure as Your Least Secure Supplier!
Securing the Metaverse! The Cybersecurity Industry's Call to Action
How To: Communicate Cyber Incidents…Causing as Little Damage as Possible
Tackling Diversity Gaps– Physical Disability; Neurodiversity; Socioeconomic Disparity
How To: Build a SOC of the Future
Cyber Insurance: Unpicking the Controversy
Log4j Reflections: What the Vulnerability Has Taught the Cybersecurity Industry
And more!
Register for Day one (EMEA, March 22) here and Day two (North America, March 23) here.